Buena Vista Arbor Care is proud to be a division of Bartlett Tree Experts, and our staff now has the backing of an international tree-care company and tree research laboratory to help continue providing excellent tree service throughout Salem, Albany, Corvallis, Lincoln City, Newport, Independence/Dallas and surrounding areas in Oregon. View a complete list of professional tree services offered by Bartlett.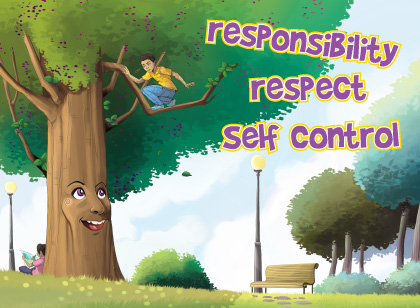 The best way to care and tend to trees is to learn their importance from a young age. We do events for Arbor Day and other events with elementary school aged children to show them the importance of trees.
At the Big Ag Fest in Salem, they get their own trees to plant at home and have the ability to make name tags out of tree limb rounds.
During the school year, we will go to events at the schools and talk about trees and how they grow and what they do to help the environment.
We try to donate something to every auction and event that reaches out to us. We want to spread the word of great tree care to as many places as possible!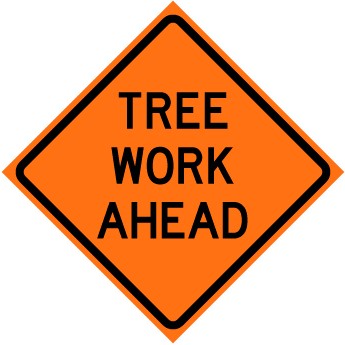 Our employees are valued! To work at BVAC Inc. is a privilege as you will gain indepth knowledge of arboriculture from one of the most respected tree care company owners around. You will have the opportunity to further your education and perhaps travel to other countries to climb.
Benefits & Perks:
Medical/Dental/Vision
Paid Vacation
AAA Membership
SamFit Health Club Membership
Costco Membership
Corporate Membership to family entertainment
Access to a cabin on the Oregon coast
And we provide assistance with 401k life insurance or retirement 
Memberships & Accreditations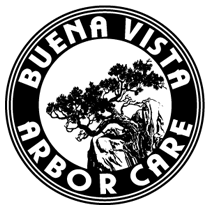 Before there was Buena Vista Arbor Care Company and before there was a man who became a two-time Pacific Northwest Tree Climbing Champion, there were Richard Holmes and Craig Paulson – two legendary arborists. Through their careers they earned the respect of hundreds of students in the Albany and Corvallis area...
Vernon started studying horticulture in 1988, the first person to attend college in his family. During his studies at Linn-Benton CC and Oregon State University he met professor Craig Paulson. Mr. Paulson's infectious passion for horticulture rubbed off on his student. A life-long relationship was born.
It didn't take long until Vernon found himself hundreds of feet up in the canopy of trees. Richard Holmes, owner of Holmes Tree Preservation of Corvallis, saw potential in Vernon, even though he was very tall and lanky – not the typical physique of a world class tree climber.
Mr. Holmes gave Vernon a job and worked with him side by side for several years. Vernon learned the ethics of running a professional and reputable tree service from Mr. Holmes. It became clear Vernon was meant to be an arborist. While working for Mr. Holmes, Vernon became one of the first students to advance his career by taking the Certified Tree Workers and Certified Arborist Exams administered by the International Society of Arboriculture in association with the Pacific Northwest chapter of the ISA.
Vernon's skills and agility were unmatched by most. He competed to become the World's Best Tree Climber on ESPN in 1999 in Birmingham, England. Even though he didn't win first place, he did get to hug Miss Sweden and met climbers from around the world, many of whom would become lifelong friends.
When college was over, competing slowed down and after a year of traveling abroad, it was time for Vernon to settle down and continue with his passion for trees. He put his ten years of ongoing education and mentoring into play.
In 1995 Vernon bought his first truck, a Ford F350, and three used Husqvarna 1967 chain saws. Then early in 1996 Vernon opened his doors for business. Things were slow at first, but all it took was meeting Vernon, and you knew you were sold. Whether it's his funny hats, charismatic personality, or his love for his work – you knew you could trust him. Today that same energy is put into the business.
Our customers are the most important part of our business.
In 2021, Vernon and Priscilla partnered with Bartlett Tree Experts to retire and give back to the communities, which has given them so much to pursue their passions. For the last couple of years, Vernon and Priscilla have been preparing to retire, and it is finally happening. Bartlett Tree Experts was chosen by them because Bartlett will best represent Buena Vista Arbor Care in the future and will continue to inspire and nurture customers: one person, one tree, one neighborhood at a time. Buena Vista Arbor Care is very grateful for the business and relationships they have developed over the past 26 years and is thankful for all your support as this change is being made.